Free Shipping on all Cross Body Trainer Packages!
Choose Your Cross Body Trainer Experience
Get what you need to start your next level fitness experience, whether that's just the unique Cross Body Trainer Home boxing unit, or a full complement of workout accessories.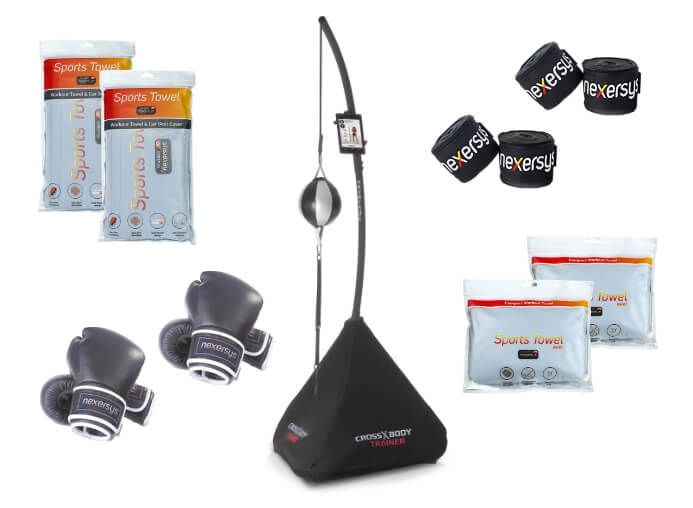 Family Package
$454.8
$370
You Save $84.80!
Includes
Cross Body Trainer Home (1)
Hand Wraps (2)
Boxing Gloves or MMA Gloves (2)
Sports Towel & Seat Cover (2)
Sports Towel Mini (2)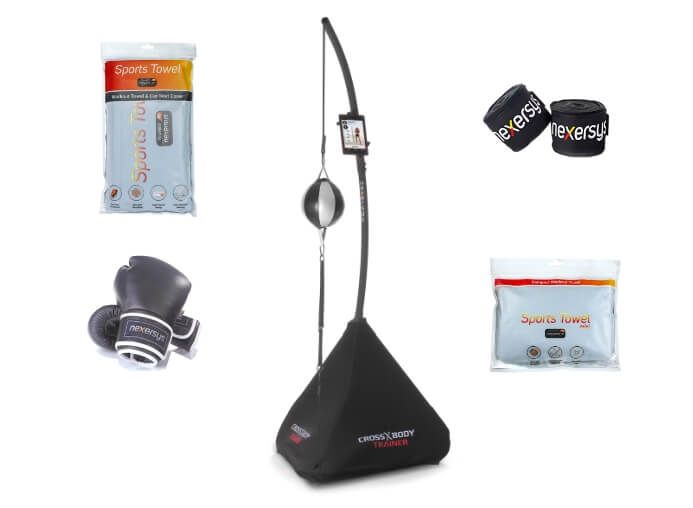 Champion Package
$374.9
$335
You Save $39.90!
Includes
Cross Body Trainer Home (1)
Hand Wraps (1)
Boxing Gloves or MMA Gloves (1)
Sports Towel & Seat Cover (1)
Sports Towel Mini (1)
Fighter Package
Includes
Cross Body Trainer Home (1)